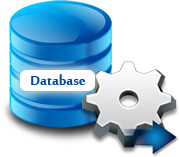 Database Converter

MSSQL to MySQL Database Converter Software converts MSSQL created database records into MySQL database format. Software provides option to save the converted database records at new location or overwrite the contents of converted database records into existing MySQL database server.


MySQL to MSSQL Database Converter Software migrates entire or selected MySQL database into MSSQL database records. Software supports all data types, attributes, schema, indexes, default values, null values, primary key constraints while performing the database conversion.


MS Access to MySQL Database Converter Software converts MS Access password protected (MDB) files accurately into MySQL database records. Database Conversion tool supports all major versions of MS Access and MySQL databases.